President's Corner
Toward An Even More Valuable SCEJ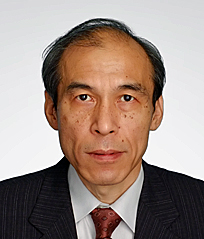 Prof.Dr.Kazuhiro Mae
President, SCEJ
I was recently appointed SCEJ President, successor to President Takeuchi, for the 2014-2015 term and would like to take this opportunity to express my gratitude to members for their tremendous support in my undertaking of this great responsibility.
SCEJ celebrated its 75th anniversary three years ago and, though it has continued to foster new developments based on Vision 2023, such advancements rest upon the foundation of committee member activities and, thus, I see the basic policy for the next two years as being the creation of "A Society Championing Accessibility and Effectivity for the Pursuits of its Members".
In line with the aspirations and operating policies I put forth at the time of my president candidacy, I aim to further promote the value of SCEJ by: (1) strengthening the industry-university cooperative nature of SCEJ, (2) reconstructing the position of academia in Japan, (3) instituting international activities and (4) identifying four items that would imbue cooperation among headquarters, branches and regional offices. Over the next two years I intend to tackle each and every one of these objectives to the best of my ability and to nurture an environment conducive to the realization of Vision 2023 as presented in March of last year.
Item (1) aims to enhance SCEJ's core. I believe that the key to SCEJ development lies in industrial-academic collaboration, particularly the facets of human resource development and innovative chemical technology. As a mechanism for seamlessly connecting human resource development from the student to the mid-levels of the industry, complementary to the steady expansion of the human resource development program already in effect, I would like to implement a mentorship system in which the knowledge and experience of senior engineers and instructors can be passed on to the working generation (particularly the SCEJ regular members of fledgling enterprises). Conjunctively, the Center for Strategic Planning and the Center for Academia-Industry Cooperation would be given central roles in organizing the Vision 2023 chemical technology innovation menu into phases and vectors in order to systematically achieve said objectives.
Item (2) seeks to enhance the presence of "academic learning". In contrast to the growing need for production technology-related specialists, there has been a nationwide decline in chemical engineering laboratories. To secure an adequate production technology workforce, more than a minimal number of chemical engineering instructors must first be secured. One measure I would like to propose is the formulation of new quantitative chemical engineering research indices that factor in official industry accreditation. My intent is to have these measures be adopted into the field of chemistry and to, thereby, progressively raise the prominence of chemical engineering research. Furthermore, in order to pave the way for reinstating members of the Science Council of Japan, I would like to enlist the cooperation of other chemistry-based societies in stabilizing the position of process engineering in the field of science.
Item (3) suggests approaches to global human resource development. At SCEJ, although reforms made over the past few years have led to more expansive international activities in areas such as our journal in English, we are still in the midst of development. I believe true "internationalization" lies in the internationalization of member activities within Japan. As a means for facilitating this, I would like to embark upon such activities as the encouragement of division-driven international symposiums and the promotion of co-sponsored projects in cooperation with societies abroad. In doing so, I believe that regular members can be provided with a favorable arena in which to internationally collect and disseminate information.
Item (4) asserts equal distribution of services to members nationwide. Traditionally, SCEJ has garnered support predominantly through regional offices and branch activities closely tied into respective localities. It has been 15 years since completely transitioning to a 7 branch system and I feel that the time has come for further augmentation. In order to administer attractive services to members equally in each branch, the role of branches must be reexamined by the Regional Coordination Team and, while ensuring the independence of separate regional offices and branches, I hope to actualize a system for efficient branch operations through a network of people and goods (e.g., intellectual property, information).
In addition, as the sole public-interest organization dealing in comprehensive processes in Japan, SCEJ must take a forthright approach to difficult issues, beginning with the Fukushima nuclear power plant. As today's leading expert on the majority of processes-related issues faced by the Tohoku region, SCEJ has an obligation to present objective and effective solutions. I am fully aware that many barriers outside the realm of technology must be confronted but, given that SCEJ is a society advocating process technology, I would like to further the compiling and publishing of reports
Indeed, the above constitute my personal ambitions for SCEJ. However, it is my belief that the organization and guidance of an official society are duties temporarily entrusted to the position of president by all of its members and that all agendas must be facilitated justly and fairly, and that improvements, including those addressed heretofore, be attained through adaptive modification. Granted, what can be accomplished in a two-year period is limited. Nevertheless, with the conviction of "no guts no glory", I intend to tread a path to new developments together with all SCEJ members and to create an attractive society that forges a bridge to the next generation. Being members of the same society at the same time must be some kind of fate. Therefore, it is with great anticipation and enthusiasm that I look toward future SCEJ endeavors and dedicated participation by all of its members.
---